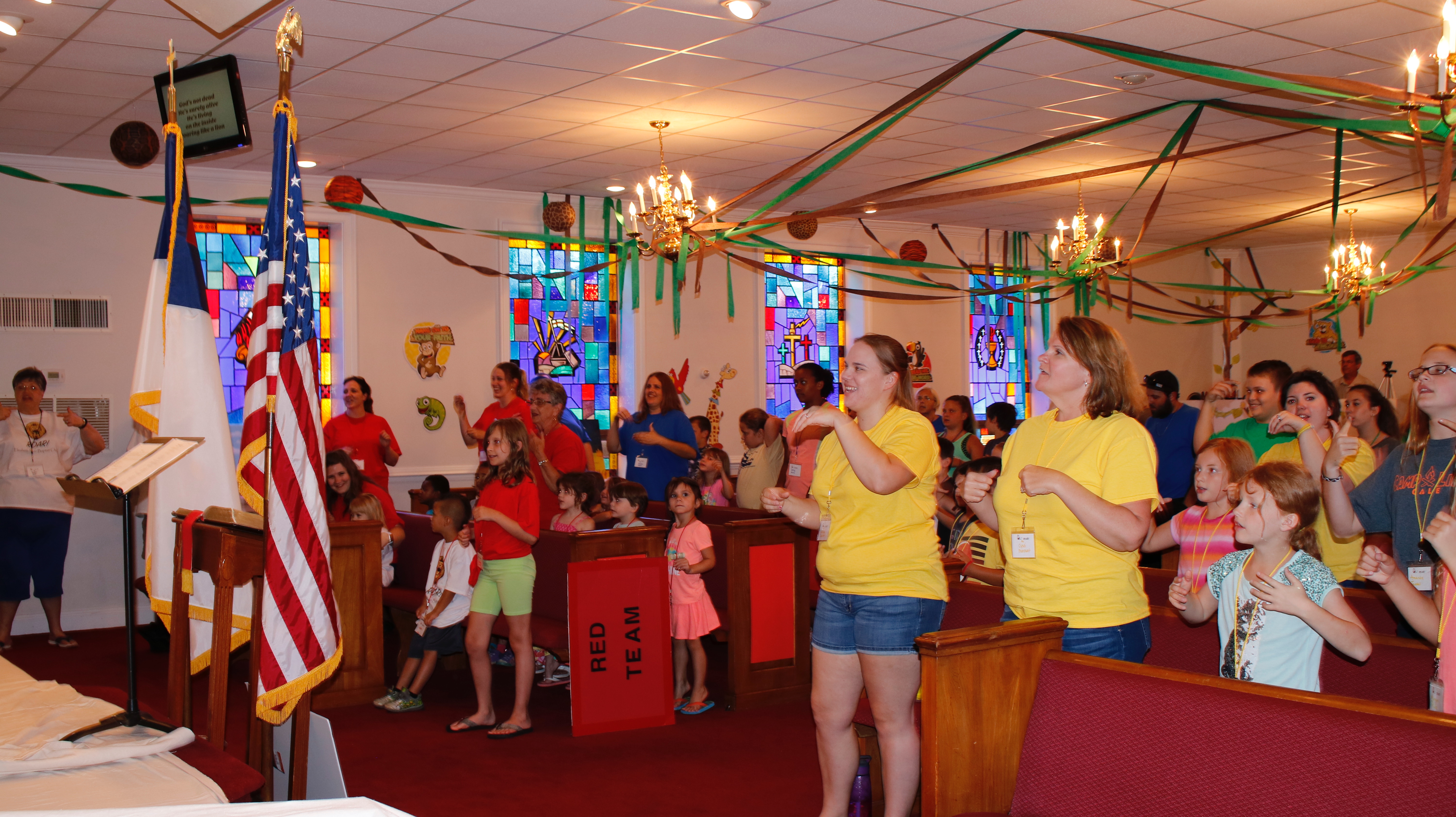 We take great joy in being part of the Christian Education for your children. Christian growth in church begins with feeling God's love through scripture and through the lives and words of their teachers. Children of all ages will learn:
I can trust God no matter what.
Jesus will be my friend forever.
I should always treat others the way I want them to treat me.
I should always make wise decisions.
Children Grades: 1-5 Room 203 Elizabeth River Baptist Church takes very serious our responsibility to prepare our young champions for Christ. Children will begin Sunday School with our large group time which is an exciting time where the students experience energetic worship through praise and worship videos/multi media and memorable Bible stories.
Sundays 9:45 AM Sunday School
11:00 AM Worship Service
Preschool Ages 3 – Kindergarten Room 109 Sunday School: Worship Preschool Style- We invite you to involve your children in Worship Preschool Style, an alternate to the Worship Service for them. The children sit as a group with their leaders during 11:00 worship to fellowship with the congregation, enjoy the music, and listen to a special "children's sermon" just for them. Then as a group they move to the Worship Preschool Style room (room 109) for snacks, Bible stories and playing fun games.
Nursery Ages Birth – age 3 Room 108 Nursery is provided each Sunday while parents worship and participate in church activities. The nursery is open every Sunday starting at 9:45 am for Sunday school and continues through the 11 am morning service. Children will receive a safe and nurturing environment while in the nursery with a minimum of two nursery workers at all times. The Nursery is located in room 108.
All nursery and children's volunteers have received background screening for your child's protection.